We really enjoy what we do.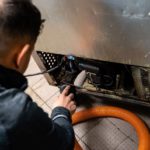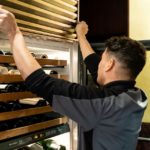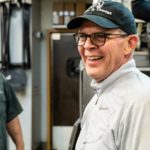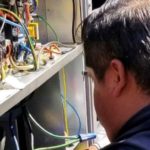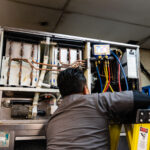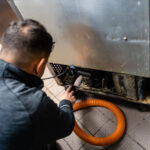 Cory Yates | Co-Owner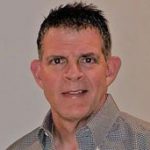 Cory Yates has spent 29 years in the restaurant industry, in one form or another. Historically an entrepreneur, Cory has built and sold five businesses over that time, only to start anew with an increased excitement and vigor.

Most note-worthy, previous business endeavors include Accurate Chemical, sold in 2004, now a thriving juggernaut serving the restaurant industry throughout the southwest and Remington Restaurant Equipment Repair, sold in 2012. Lucrative in that industry approach, the current business venture is Alpha & Omega Restaurant Equipment Repair founded in 2015. Yates and co-owner and Edgar Martinez, lead technician for Alpha & Omega, seek to fill the gap between the larger, but less responsive companies and the unlicensed, uninsured "fix-it-all" guy.

The theory for Cory is to be customer centric. "Bend when you need to and give back to those who trust you with their own livelihood. Build relationships based on that trust and typically, all the results take care of themselves".

Steady growth and a solid reputation for an unparalleled customer experience, industry revered skills, teamwork and accurate communication are, and always will be, Alpha & Omega's goals. While other companies strive to be the largest in Arizona, Alpha & Omega Restaurant Equipment Repair strives to remain the very best.

Edgar Martinez | Co-Owner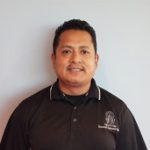 Edgar Martinez has been a consistent leader in the restaurant repair and HVAC industry for 24 years. Now the Senior lead technician with Alpha & Omega, he oversees a team of eight techs aiding with diagnostic issues, related repairs, equipment installations and adherence to established methods and procedures.


Working beside Co-Owner Cory Yates since 2008, Edgar realized his hands-on passion of the business and helped turn his vision of Alpha & Omega Restaurant Equipment and Repair into a reality. Well-known throughout the Valley by numerous chefs and commercial clients, Edgar is a very valuable part of the equation interfacing with our clients on a day-to-day basis.


Balancing company ownership, along with his profound industry knowledge and daily on-site challenges, Edgar's most prized priority is his family. A life-long resident of Arizona, he is married with three children, four stepchildren and five dogs.

Steve Davies - Sales Marketing Executive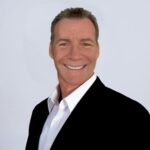 Steve Davies has over 30 years of experience in the restaurant industry. From his humble beginnings as a Chef, Steve is not only knowledgeable about restaurant equipment, he has practical experience and working knowledge of virtually every piece of equipment in your kitchen. Steve has taken his experience from the kitchen, to foodservice distribution, and now equipment repair, providing a wealth of knowledge in the restaurant industry. His consultative approach to customer service, sales, and marketing, has made him a valuable resource for our customers, and our team.


"There is only one-way to earn loyalty, which is to provide value. The best part of providing value… is that friendship is the inevitable by-product" – Steve Davies

Adam Martinez - Technician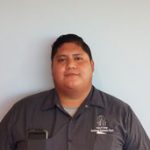 Adam Martinez was the first tech hired with Alpha & Omega Restaurant Equipment Repair in 2016. Adam is a natural in the repair industry – growing up hands-on beside two uncles that are in the business; one of them being Edgar Martinez, the co-owner of Alpha & Omega. Working previously with Cory at Remington Restaurant Equipment Repair as an entry-level PM (preventative maintenance) technician, Adam took to the work expertly and, through his own motivation and hard work, has since added to his immense skill set.


Born and raised in Phoenix, Adam graduated from AAI Trade School, married the love of his life 4 years ago and purchased his first home at the age of 24.

Tom Stefanszky - Technician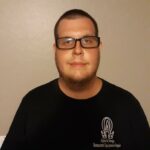 Joining the A & O team in April 2019, Tom Stefanszky brings vital industry experience through his certifications in Pitco, Eloma, Angelo Poe, Henny Penny, Concordia Coffee and Electrolux. Tom has been in the restaurant equipment repair business for four years and has quickly become a respected technician for Alpha & Omega Restaurant Equipment Repair.


An Arizona resident for 14 years, Tom currently resides in the West Valley with his wonderful wife and two beautiful children.

Edgar Martinez, Jr. - Planned Maintenance Technician 1 / Apprentice Technician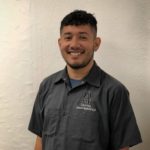 Growing up with his father's "do it yourself" mentality and watching Edgar Martinez Sr. grow the company of Alpha & Omega through his passion led Junior to join the team.


He understands the industry and his importance to our clients through our planned maintenance programs. Born and raised in Phoenix, he has in-depth knowledge of Valley locations and the accounts we service.


"Alpha & Omega is not only the place I work, but also my second family. We are here everyday to serve our clients and do it with pride."

Oscar Martinez - Planned Maintenance Technician 2 / Apprentice Technician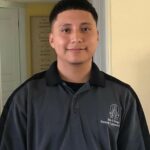 Oscar Martinez was welcomed to our A & O team in June 2019 and we are thrilled to have him aboard. An honor roll student, Oscar has a business education background, attending college for accounting and most recently adding the EPA 608 universal certification to his portfolio. He has transitioned to Alpha & Omega Restaurant Equipment Repair from his previous employer, Amazon – always in the top 10% of employees receiving lots of positive feedback for productivity and quality.


With a family background in mechanical experience, Oscar's preference is a future in the repair industry. Born and raised in Phoenix, he comes from a hard-working family of five, including his parents, a brother and a sister.

Leland Jelinek - Technician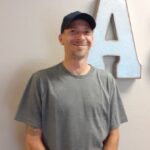 Leland Jelinek – Bio Coming Soon.

Michelle Sileski - Administrative Assistant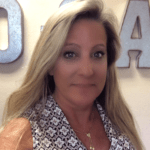 Joining Alpha & Omega as our administrative assistant in September of 2019, Michelle Sileski brings over 25 years' experience in the accounting field. Michelle analyzes, reviews and keeps our internal bookkeeping immaculate, while playing a lead role in the steady growth of our company. She also engages with new client accounts, account collections and works with our entire team from the dispatchers to the techs to the owners on a daily basis.


Hailing from the cool beaches of California, Michelle just recently moved to the Arizona desert and loves it here in Phoenix.

Tia Aguilar - Lead Dispatcher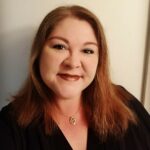 Tia Aguilar joined us in November 2018 as Assistant Dispatcher and accepted the role of Lead Dispatcher in July of 2020. Born and raised in Kentucky, Tia lived in Alabama and Indiana before moving to Arizona in 2018.

"My love for Alpha & Omega makes this more than a job for me. They are my second family! I've been proud to watch the company's growth throughout the years and welcome the challenge of the Lead Dispatcher role."